This morning we went to the Asian market as the Asians call it and the vege market as the locals call it. It is in the city inside a car park.
There were so many Chinese traders that it actually felt a little like home i.e. Petaling Street. The vegetables we found here were huge by our standards. Some were like nothing we have ever seen! Just potatoes, there were 5 varieties - white, brown, pink, washed and the usual ones.
Here are some pictures of from the Victoria Street vegetable market.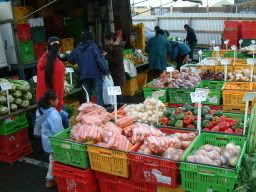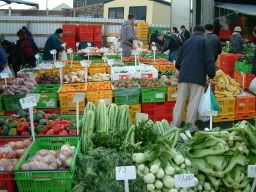 And some of the vegetable found at the market...