It is totally unimaginable!
This evening at 7.14pm the temperature here at Paraparaumu was 39.7 deg Celsius. It is now 8pm, the temperature has dropped slightly to 39.2 but the sun is still bright and does look like it is planning to set at least for another 2 hours!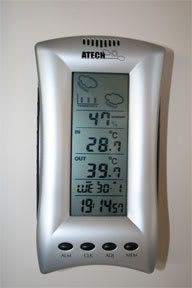 Despite the heat the humidity is only 47%!
What a summer we have this year!