Anil and I went to Evan's Bay this morning to do our bit for the environment and did some beach clean up. While we were there, we had some fun as well.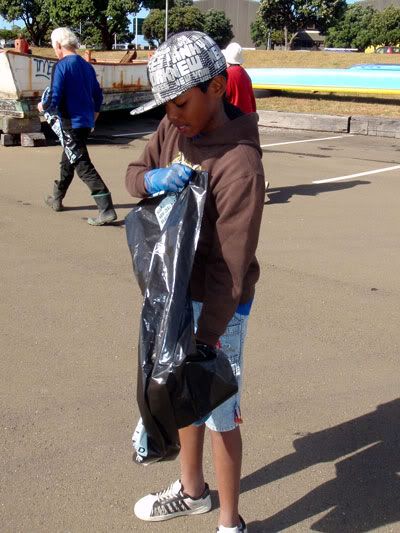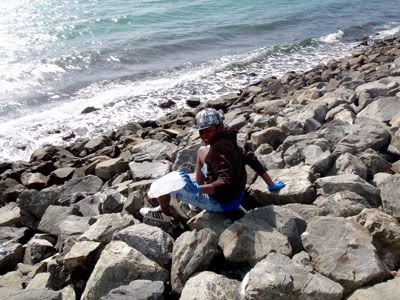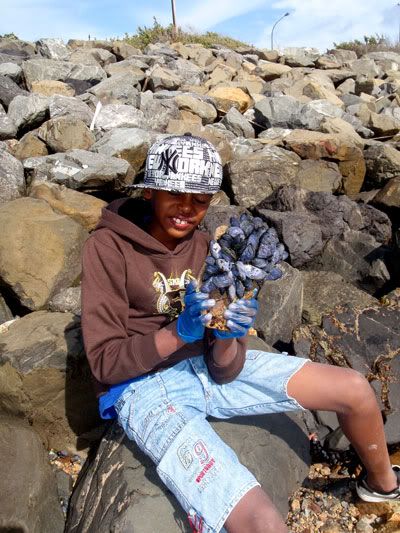 The biggest mussel we ever saw!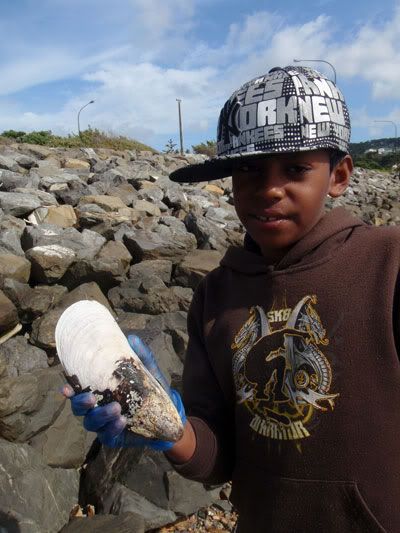 The end result after everyone brought in their bags back. Among the rubbish there were shopping trolleys, chairs, tents, tyres, bottles of wine both opened and unopened and batteries.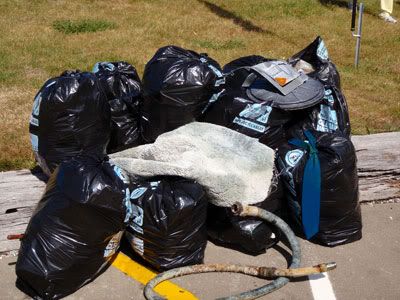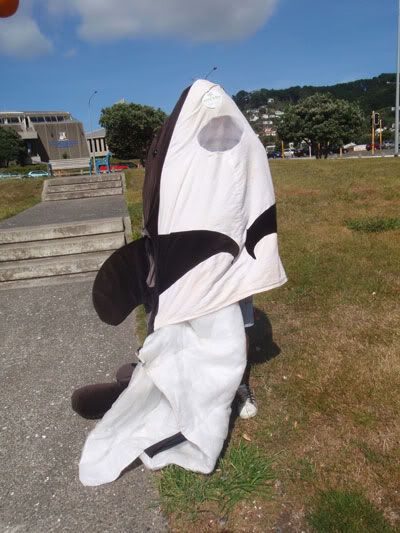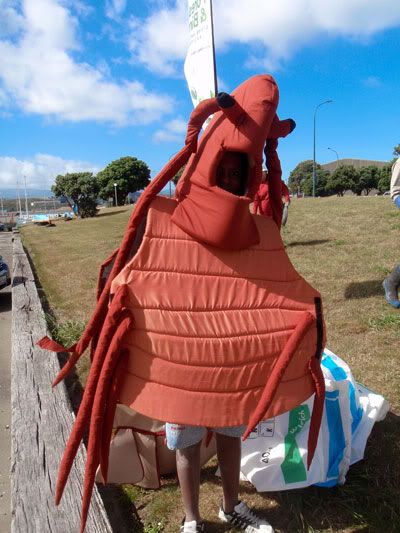 While we were cleaning up the beach, others were having fun on the water.