For years while we were living in Malaysia, the sight of Chinese women wearing sun sleeves to cover their arms while driving were pretty common. When we got here to New Zealand, we hardly saw anyone wearing them.
This morning I heard over the radio, the Cancer Society urging people to wear gloves or other protective clothing to prevent melanoma (skin cancer). How bizzare, the windscreen which was proven at one stage to prevent UV rays from getting into your car and onto your skin, is now a myth.
While the Chinese women in Malaysia and other parts of Asia predominantly want to preserve their fair skin from getting a tan (at least that is what I think), people in New Zealand will be doing the same, probably with some style, to prevent getting skin cancer.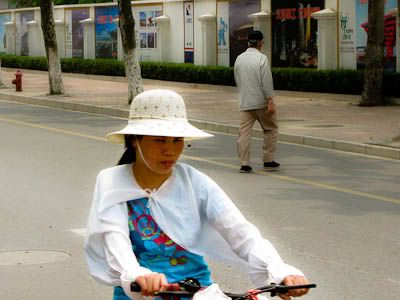 So, some business opportunity seems to lurk for those who want to make some money in this new and up coming trend. There are obviously more business opportunities out there. As time passes, someone will come up with more myths that were once facts.