I had a morning to kill while I was in Christchurch so I decided to take in the much talked about Ellerslie International Flower Show. After spending a few years in Auckland, this is the first time the flower show made it to Christchurch. What a success it turned out to be. The first 2 days brought in over 10,000 visitors a day. This was despite the gloomy and cold weather. From a cold 6c it warmed up to a nice 18c which was great for me.
Due to thw show, much of the roads around Hagley Park was off bounds to cars and some parts of the city was closed to parking. Right underneath the sign that clearly said "Keep Clear", I saw these two bikes nicely parked and locked! I wonder how they will be towed away.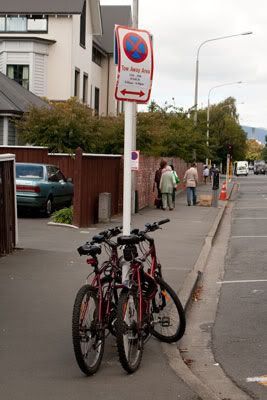 With the warm weather and a clear day, the crowd was even bigger. By 10am when the gates were open, queues were at least 500m long and growing. After getting into the grounds, the queues were no shorter. While most of the exibits were outdoors, some were indoors and the queues were pretty darn long. The wearable arts exibition had fixed times and I was there at 10am but was apparently queueing for the 3pm show!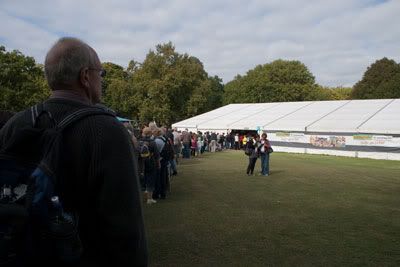 However, another queue was shorter, althought it still meant a wait of about 30 minutes. This was an indoor exhibition that won a gold award replicating an underwater garden. Truly amazing!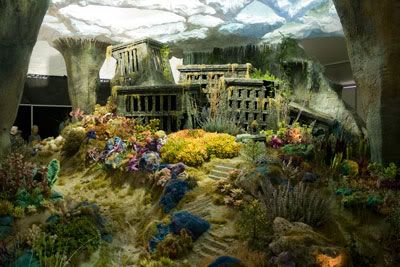 Among the many outdoor exibitions, this attracted a huge crowd. I found out why, when I was nearer.
Of course, like any other show, you have loads of free samples to sample. I brought with me a few fruits for lunch but with the amount of food given away, my fruits were safely left in my backpack.