This weekend, the bank I work with had an offsite in Taupo, about 400km north of Wellington.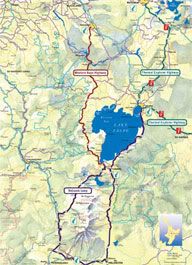 Taupo is a major tourist destination and it has everything one could ask for from fresh air to snow, volcanoes, rivers, lakes to fishing!
Lake Taupo itself was created by the largest known eruption of the past 5,000 years, it was so big the sun went hazy in China. Today, what remains is a lake the size of Singapore and the largest fresh water lake in Australasia.
Trying to squeeze work in between a delightful break was indeed a challenge as the great lake and the awe inspiring Ruapehu mountains was just outside the window.
After the "gruelling" one and a half day, it was time to let the hair down, at least for those who still had some! I did things I never would have done elsewhere and it was tiring, exhausting, and even torturous but great fun! I played golf for the very first time and actually hit the ball, caught a trout, got myself a fishing license and mountain biked.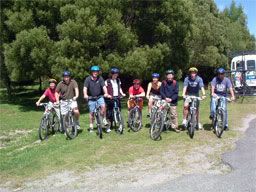 Due to the nature of this country there is so much that can be done in the outdoors. What's next? Need to get myself a boat or a kayak as the sea is just 5 minutes away!