The day was great and we just had to explore the many beaches around the city. We drove to a few only to find the sea too rough for our liking, until we came across this, just out of town in a place called Island Bay. Really pretty and nice litlle beach which is about 7 minutes from the city. From the pictures below you know how crowded it can get!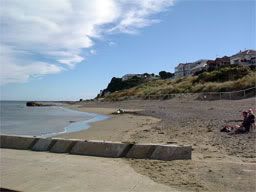 This is Anil getting ready for a spectacular dive!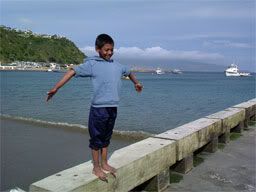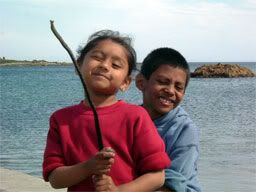 We drove a little further to the end of the road and was stopped by this sign "4WD Vehicles Only". The rest of the track is along the sea against high cliffs and amazingly deserted beaches.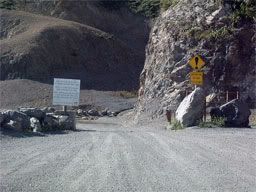 I need that Landrover Discovery now!