We braved the wind and the sun and went to see the Santa Parade in the city this afternoon.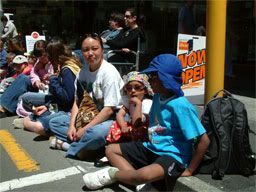 There were thousands waiting along Lambton Quay by 1.30pm half an hour before the parade starts. And despite the crowd, we met several people we know! That's how small Wellington is.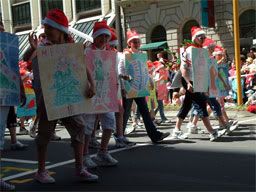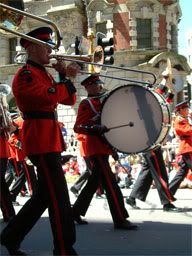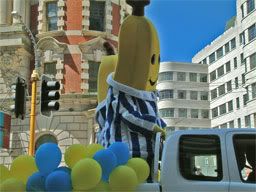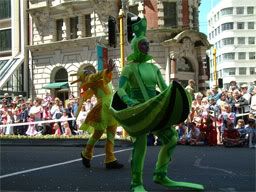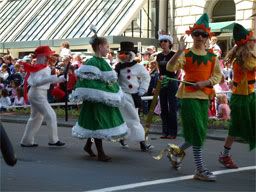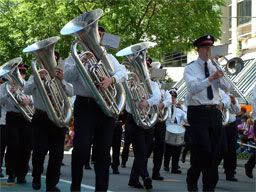 The Kiwi version of Rudolf!
Meet Rudolf the Red Nose Kiwi...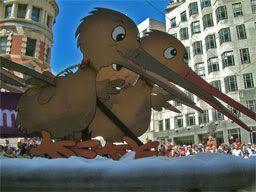 And Santa himself...