These were photographs taken during our March 2005 visit.
This is an unmodified photograph of a sunset at Eastbourne, Wellington. The skies can be really stunning at times.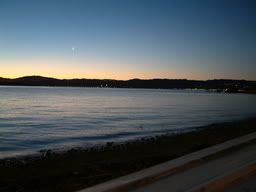 This is a shot of the place we are going to live in, Tawa.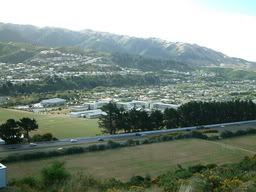 Not very far from Tawa, is a place called Whitby and this is a bay nearby Whitby.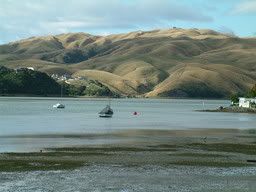 We took this from the ferry from Wellington on the North Island to Picton on the South Island. They told us it was a ferry but it was more like an ocean liner! See how misty Wellington looked from the Cook Strait...like being in dreamland.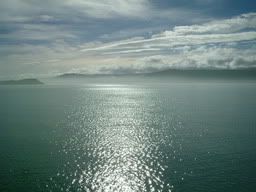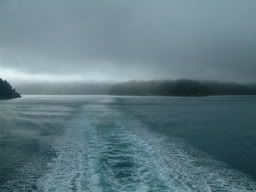 Travelling along the coast down South Island to Christchurch. South Pacific Ocean on one side and the mountains on the other side.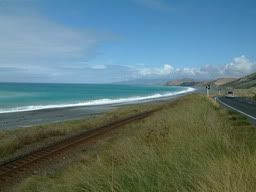 Kaikora is the place to watch whales, pity we were 7 months early! That is the South Pacific Ocean.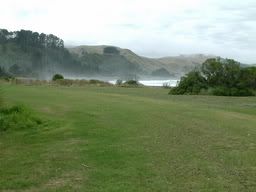 Whales are not the only visitors to the coast, along the coast near Ohau, you get seals!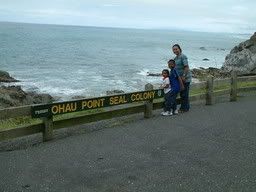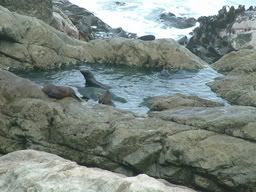 And now we are heading back to Wellington and its getting dark and yet another stunning sunset!