As the name suggests, it is the north of the North Island of New Zealand. While it is probably close to east of Central Queensland, the weather felt like closer to Malaysia or Singapore. It was hot and humid. Thankfully the hotel I was staying in had air conditioning but you can feel the heat just blowing into your face as you open the door. My walk to the office in the early morning which took 15 minutes had my clothes soaked in sweat. Quite unlike Wellington.
While I was in Northland, I got a call from my colleague up there that a Kiwi just hatched and if I wanted to see it. Why would I miss an opportunity like that? So I went along to witness the arrival of an endangered New Zealand native bird. It was still wet from the sack yolk but still an amazing little creature to watch.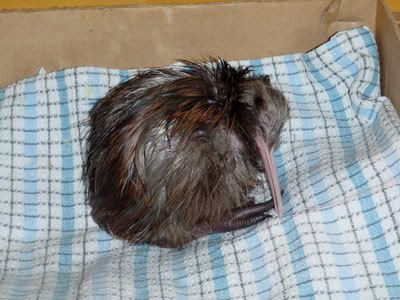 A day after it hatched, it was all ready to be "processed" and sent off to the wild. A protected island off Whangarei where there are no predators. It was like a baby being delivered. I followed the ranger to pick up the chick from the bird recovery centre and he was flooded by phone calls from the press and local tribes. Had ceremonies lined up to be named. I was surprised to hear that we have records of who his parents were, where they came from and their complete history. With a microchip implanted, we can track exactly where they are in the forest as well.