Summer is still here! It is still a balmy high 20's for now and the weather is good for all that outdoor sports.
This morning McDonald's together with Kapiti's Rotary Club organised a Children's Fun Run as part of the Children's Day celebrations. Anil took part representing his school, Paraparaumu Beach School.
At the start...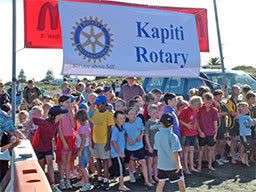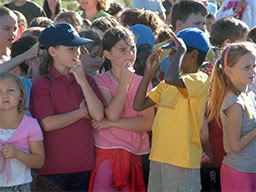 And, at the finish...