It's that time of the year where tree is lighted and presents abound. In the neighbourhood we live in there is also a competition for the best decorated home. Read that as the most lights! Since it gets dark only about 9pm, we were not able to capture some of the homes at their best. Here are some of the pictures I took. All we had at our place was a lighted Christmas tree and even that was inside, so no one would have known.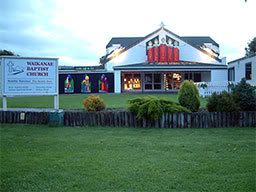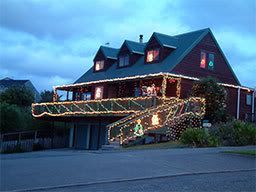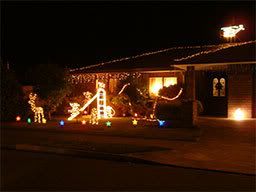 At all of these places, the streets were packed with cars, parked on both sides of the road, and in some streets you had to actually wait to get into your drive way. One of them was ours, as our neighbour who won the competition for 2 successive years had their lights all up and people were parking on our drive way.
These are the ones of our neighbours.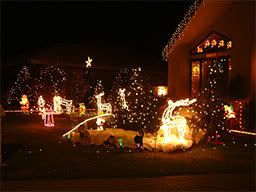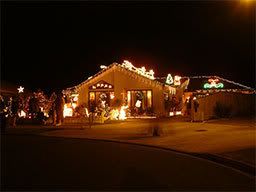 What we did not capture was the national winner of the best decorate home. This family won $10,000 for their effort in putting up 42,000 lights in their house. I can imagine where most of the ten grand is going to end up in!
Merry Christmas everyone as we will be heading for our annual pilgrimage, camping!