The weather was supposed to be cloudy with rain but Metservice was wrong! The wind took a turn and the weather changed for the better yesterday evening and this morning was bright and sunny.
After the bbq last night, we decided to venture into the waters. Makara is on the west of Wellington and the drive there was absolutely stunning passing farmland and miles and miles of pines. The sea was not really one that was suited for swimming as there were lots of rocks but was mild enough to play.
There were about a dozen cars when we got there about 10.30am and a few trampers for 8km of beach.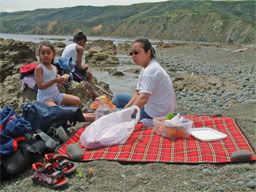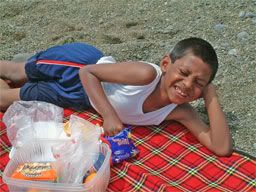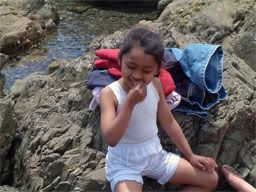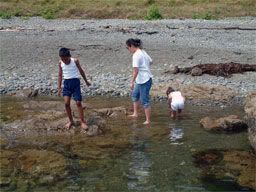 The sea was like the rivers we used to go to back in Malaysia. Crystal clear water with fish everywhere, corals, slugs and shells still very much alive.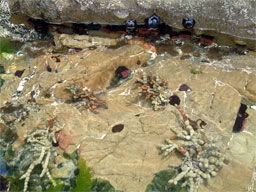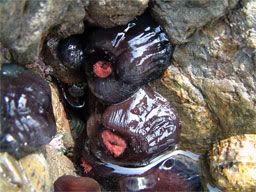 Later, after soaking up the sea water and filling up the belly, it was time for some New Zealand bush walking. We went like 500 meters and it was starting to go up hill so we decided, that's it!