Summer is just around the corner and the day is getting longer as we speak. This calls for summer food.
Last week Vera made her Thai dumplings called "Thoong Tong" for one of her clients and I had the good fortune to sample some before it went away.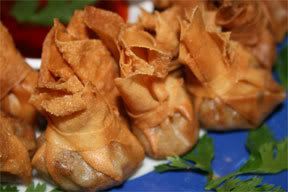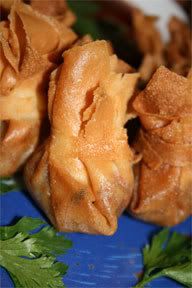 Not to be left behind, I did my own summer creation, the sambals.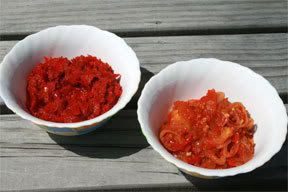 This one is the Malaysian Sambal Belachan.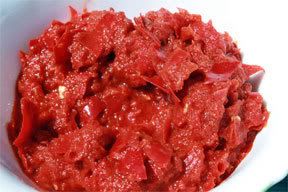 And this is the Indonesian variety I learnt while living in Indonesia some years back. It is Sambal Terasi Tomat which simply means Shrimp paste and tomato sambal.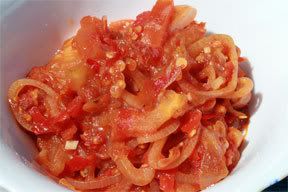 Before I left Indonesia, I bought a book of 40 different Indonesian sambal from across the archipelago. One day will complete the culinary tour of the archipelago with my mouth watering chilli. For now am waiting for the summer chilli picking season to start, which should be around the corner. My chilli plant has just come out of hibernation and soon will be full of red spicy chilli.