It has been about 3 months since I last wrote anything down. I guess it is a bit like once you have settled in well, everything around you is no longer a novelty and there is nothing much that catches your eye!
We have been in New Zealand for 2 years now and we like it here so decided to add another member to the family, a four legged one. We were looking for a pet for awhile and came across this adorable face on a website. We went, we saw, we liked and Jasmine or Jazz for short, followed us home.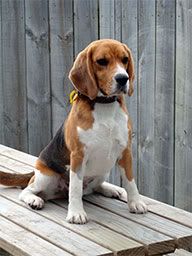 We have had dogs before and we, actually it was just me, never knew what Beagles were like. She has an energy level like you would never have guessed. She loves to play and she has not learned that the word "stop" or "enough" means we are tired. She is not only an extremely intelligent dog but also an extremely mischievious one.
After she came to live with us, my perspective of dogs has just changed!